About Us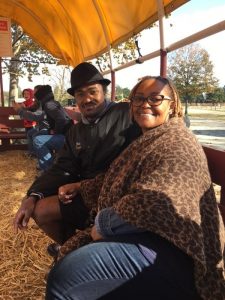 The Arc of Burlington County is a non-profit organization founded in 1956 by a group of parents who realized how few services were available then for their children with developmental disabilities and decided to do something about it. They formed the Burlington County Unit for Retarded Children, which later became The Burlington County Unit of the New Jersey Association for Retarded Citizens, and, in 1998, officially, The Arc of Burlington County. Today we continue to serve adults with intellectual and other developmental disabilities and their families throughout Burlington County.

To help us achieve our goal of improving the quality of life for individuals with intellectual and other developmental disabilities and their families, we offer a wide range of programs that include Residential Services with community residential homes and apartments for adults, Adult Day Services with five adult day programs, an extensive Recreation Program open to adults 18 and over throughout Burlington County with developmental disabilities, and Home and Community Services, through which our staff  work with individuals and families who live in the community but need assistance with life skills, money management, shopping, medical appointments, and a range of other activities, while still maintaining independence in their own homes. Call us at 609-531-0211 if we can assist you with any of these programs.
---
We operate The Arc Thrift Store Monday through Friday from 9 a.m. till 3 p.m. at our Burlington City location, 223-5 High Street. Each day brings new bargains and a selection of goodies you just can't do without!
We're happy to accept donations (other than stuffed toys or upholstered furniture or anything too big for our store). If you have a questions about donations or what's on sale, call the store at 609-386-1610.

---
We're affiliated with The Arc of the United States, the largest nationwide organization dedicated to improving the lives of people with intellectual and other disabilities, and we are also affiliated with The Arc of New Jersey, with its strong advocacy and governmental liaison roles.
---
Our funding comes from federal, state and local governments, civic organizations, individual and corporate donations, and fundraising events like our annual Step Up For The Arc Walk in May and our  Golf Classic in October. Look on our Fundraising  page for information about these events.  If you're looking for recreation opportunities, click on our Recreation Events or Calendar links and get ready to join the fun.
If we can assist you in any way, call us at 856-764-9494 or email us at arlenem@arcofburlington.org.