Helping Improve the Quality of Life for Adults
See how we can help you today!
Important changes that affect individuals with I/DD in New Jersey, as well as their families
The NJ Division of Developmental Disabilities provides public funding for "services and supports" that assist adults (over 21) with intellectual and developmental disabilities to live as independently as possible. Services are available in the community and can be "purchased" from independent providers such as The Arc of Burlington County.
The Division's Shift to a New Service Delivery System
The New Jersey Division of Developmental Disabilities is shifting to a Medicaid-based, fee-for-service system. The shift began on July 1, 2015 and will continue in phases over a 12-18 month period. For information and updates, please visit the Division website's "Fee-for-Service (FFS) Implementation ™."
DDD is in the process of sending letters and inviting you, as family members, to participate in the New Jersey Comprehensive Assessment Tool (NJCAT), also known as the "survey." The DDD letter will provide yours or your family member's MIS number which you will need for future correspondence. The MIS number serves as an identifier for the individual. The letter also provides instructions on how to complete the survey. You must contact DDD to arrange a phone survey or obtain a password to complete the survey on-line. Most of you who are in the self-directed funding system are familiar with the survey and know its impact on your family member's budget.
We recommend the on-line option vs. the phone survey as this allows you time to process the questions.
Tips for Completing The New Jersey Comprehensive Assessment Tool (NJCAT)
By: Hinkle, Fingles & Prior, Attorneys at Law
The New Jersey Comprehensive Assessment Tool is the newest assessment the Division of Developmental Disabilities ("DDD") is using to determine eligibility and funding levels. Completing this questionnaire is one of the most important steps you will take in preparing for your child to receive the appropriate level of supports and services from DDD.
Recently, DDD announced that anyone who completed an assessment prior to November 2014 will need to complete the NJCAT. In preparation to complete the questionnaire, please imagine your child in a world that does not exist – a world where your child receives no natural supports. To help visualize this, imagine your child lives in his or her own apartment where you visit once a week. During your visit you ensure your child showers, brushes his or her teeth, and puts on clean clothes. You also make sure the laundry is done, meals are prepared and the apartment is clean. You leave and return one week later – What do you find?
Has your child showered?
Brushed his or her teeth?
Is he or she wearing clean clothes?
What does the apartment look like? Is it clean?
What has your child eaten?
The answers to these questions will help you assess your child's self-care, independent living and self­-direction skills. If your child cannot perform these tasks without your intervention, prompting, directions and assistance; then your child needs lots of assistance with these tasks. Be sure your responses on the questionnaire make this clear.
Also, keep the following in mind when responding to the questions:
Think of your child on their worst day
Do not take into account the growth your child may have experienced over the last few years. The difference between your child and a typically developing child of the same age provides the best illustration of functioning ability.
Compare your child to a typically developing child of the same age
Think about the things that you do to assist your family member that you don't even think of – do you all go to bed at the same time? Does he/she know it is time to go to bed because you turn off the TV and head up the stairs? If you weren't there what would he/she do?
If your family member takes medication, think about all the steps involved: knowing when to order, actually ordering, picking it up, paying, knowing which pill is to be taken when, knowing the side effects, knowing what is to be taken with water, knowing what cannot be taken with food or a vitamin, knowing what is taken every day and what is taken at other times and what is taken as needed, knowing what each medication is for etc. As you answer each question, break down the steps and tasks involved in it and then assess your son or daughter's ability to do those tasks ad steps without any help.
The idea is that this assessment is to figure out how much support the individual needs. Thus, you have to report their skills and behaviors as if you or any other caregiver did not exist. The individual is totally alone, what can he or she do?
Tier Assignments
The Division has begun the process of releasing tier assignment information to individuals/families who submitted a request to receive that information. A tier basically equates to the level of assistance an individual will require and can result in an increase to the individual's approved budget. If it has been 30 days or more since you completed the NJ CAT assessment, you may submit a "Request for Tier Assignment Form", which is available on the Fee-for-Service Implementation page of the Division's website. Due to the high volume of assessments being conducted, it may take 60 – 90 days from completion of the NJ CAT in order for an individual to access this tiering information. You will not automatically receive this information.
If you should have any questions or need assistance, please do not hesitate to contact Sara Anderson saraa@arcofburlington.org or Charlene Tinnick charlenet@arcofburlington.org, or at 609-531-0211.
Stay Informed with what's happening in Trenton!
Visit the "DDD Webinars" page to stay informed about upcoming DDD webinars and to view archived webinars.
Visit the "DDD News and Announcements" page to get the most up-to-date DOD-related news and information.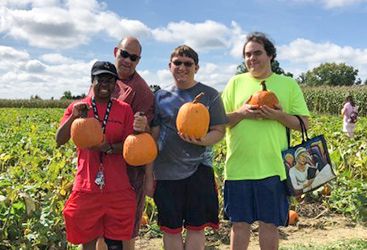 Do you need assistance with medical appointments, shopping, banking and accessing community resources? We can provide trained and caring staff to work with you or your loved one in your home or in the community.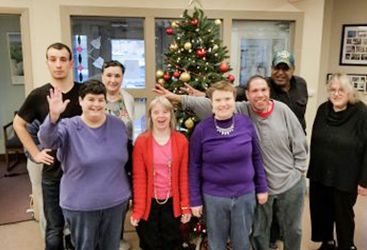 Do you need a full-time day program that offers a variety of activities to develop communication and self-help skills, community awareness, socialization, employment basics, and transportation?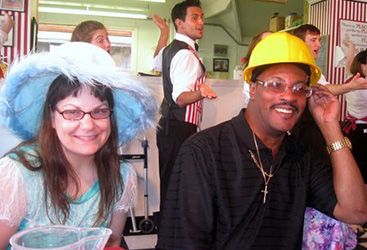 Special Events include our annual Walkathon/Family Fun Day and Golf Classics, both of which are fund raising events for The Arc. Our Recreation Program offers activities that includes monthly dances, dinner outings, day trips, picnics, and more.