Helping Improve the Quality of Life for Adults
See how we can help you today!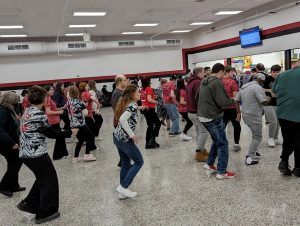 MONTHLY DANCES
We're happy to announce our dances are back in full swing! You can find the updated list of dances, themes, locations, and dates below. The dances are open to men and women over 18 years of age with intellectual or other developmental disabilities and their families.
Dances run from 7:00 – 9:00 p.m., and there is a $5.00 admission fee. There is no charge for parents or staff accompanying dancers.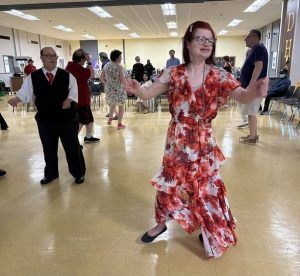 Participants must be 18 years of age or over. Those who require physical assistance, or supervision should be accompanied by a responsible adult. Individuals should have an up-to-date emergency medical information form on file. (Available at the entrance to the dances or by clicking here to upload a copy.
UPCOMING DANCES
Friday, December 8th, 2023 - "Happy Holidays" - Delran HS, 50 Hartford Road, Delran, NJ
Friday, January 26th, 2024 - "Country Western" - Burlington County Special Services School, 20 Pioneer Blvd., Westampton, NJ - Main (Central) Gym
If you want to be on our future event list to see what's coming up, then just send your name and email address to Almira Wimberly at 609-667-3376 or AlmiraW@arcofburlington.org and she'll get the ball rolling.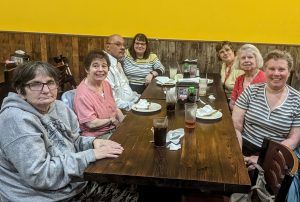 NIGHTS OUT FOR DINNER
Our Nights Out for Dinner are a chance for individuals 18 and over with developmental disabilities and a high level of independence to get together without parents or guardians to socialize and enjoy the evening.
To attend, contact Donna Healey (if you haven't already), to register with her at donnah@arcofburlington.org or 856-439-6859 a week in advance of the event. Check or monies will be collected the night of the event. If paying by check, please make payable to The Arc of Burlington County.
Please make sure you have an emergency medical form on file for the dinners. Bring the form when you attend your first dinner. You may download one here.
CLUB CONNECT IS BACK!
Club Connect, part of our Social Activities Program, will meet at our 1015 Deacon Road location in Hainesport, NJ. Plan to enjoy games, crafts, music, and refreshments from 6-8 p.m. with old friends while you make some new ones!
We'll celebrate the month's birthdays, play some of your favorite games, learn some new ones, pick out the luckiest Bingo cards, enjoy a snack or learn to make one, and just have a great time each week. Admission at each session is $10.00 per person. Everyone is welcome and there's no longer a need to RSVP prior to events. Just come out and we'll be glad to see you!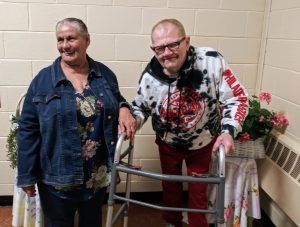 Whether it's learning new life skills or enjoying social activities, there is always an opportunity to have fun and make new friends through The Arc's Social Activities Program for adults with disabilities!
The Program offers a wide range of activities for adults 18 years of age and over with disabilities. It's geared toward providing entertainment and socialization opportunities throughout Burlington County. Activities and events include dances, trips, picnics, plays, shows, cooking clubs, etc.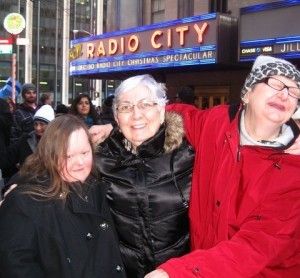 For additional information about the Social Activities Program and to receive email updates, contact Almira Wimberly at (609) 667-3376 or email her at AlmiraW@arcofburlington.org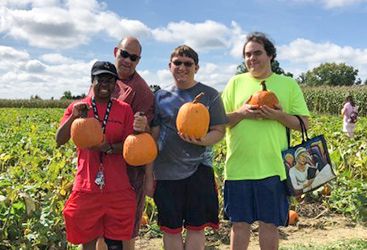 Do you need assistance with medical appointments, shopping, banking and accessing community resources? We can provide trained and caring staff to work with you or your loved one in your home or in the community.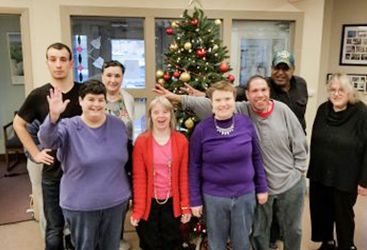 Do you need a full-time day program that offers a variety of activities to develop communication and self-help skills, community awareness, socialization, employment basics, and transportation?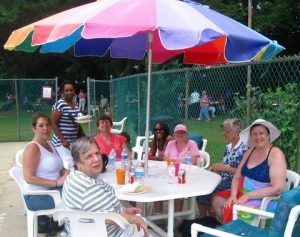 Social Activities include our annual Walkathon/Family Fun Day and Golf Classics, both of which are fund raising events for The Arc. Our Social Activities Program offers activities that includes monthly dances, dinner outings, day trips, picnics, and more.